Cracking to a Royal Navy Air Station
posted in Case Study
Defect
ASRS Ltd were contacted by a Chartered Building Company who required structural stabilisation repairs to a secure Royal Navy Air Station. Their requirement was to use a long standing company with a successful track record of working on secure sites.
The building had suffered vertical cracking to two elevations due to the window reveals being reduced in size.
Project Solution
We recommended the installation of Helifix crack stitches to be installed horizontally across the existing cracks at approximately 450mm vertical centres. All cracks were raked out and injected with thixotropic cementitious grout leaving them ready for the main contractor to make good of the render.
Our skilled technicians completed this within budget and on time to the clients satisfaction.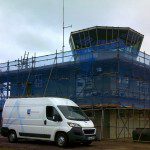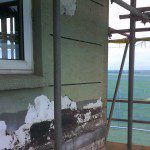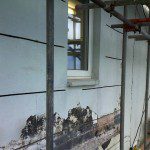 To find out more about our structural repair services, contact us today.